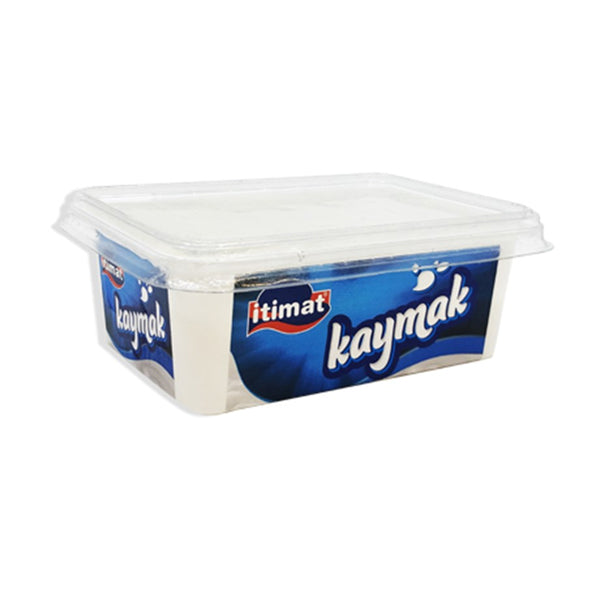 Itimat Kaymak
Sold out
Original price
$8.00
-
Original price
$8.00
Weight varies

Itimat Kaymak is a traditional breakfast treat made from cream. Its rich and creamy texture is a delicious treat for any meal time. At its core, Itimat Kaymak is a thick, creamy delicacy with a unique flavor that distinguishes it from other creams.
Kaymak adds to the pleasure of breakfasts when consumed with honey, accompanies desserts with sherbet, and offers a feast of flavor. 
The slightly mild and milky taste of cream makes it easier to taste sweets with syrup. In addition, the perfect appearance of cream makes your dessert presentations extremely stylish.