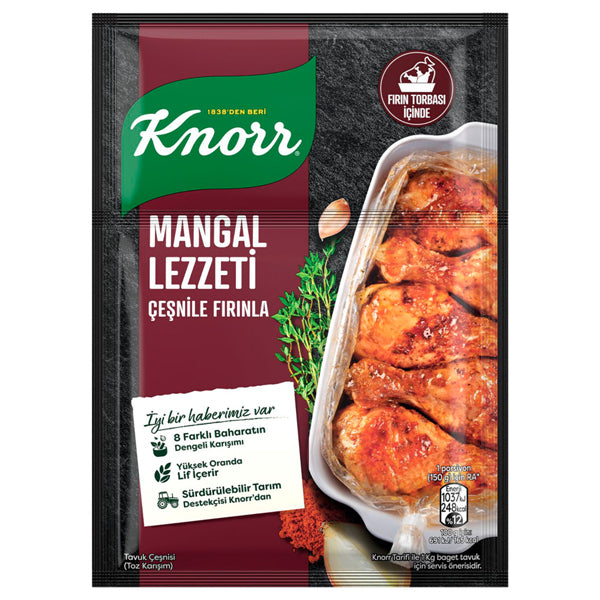 Knorr Baked Chicken Seasoning (Barbecue Flavour) 29g
Original price
$3.50
-
Original price
$3.50
It is a mixture that can be used for any chicken dishes.
It contains (Powder Mixture): Corn starch, iodized salt, sugar, dried ground onion (10.5%), thyme (10%), garlic (8.5%), flavoring, cumin, sweet red pepper extract (4% ), red pepper flakes, black pepper, vegetable oil (sunflower), red pepper.

How To Use:
1. Cut the packaging of Knorr Barbecue Flavor Chicken Seasoning at the specified place, remove the oven bag and the clip inside. 
2. Put 1 kg of chicken drumstick in the oven bag and pour 1 package (29 g) of Knorr chicken flavor into it. 
3. Shaking the bag lightly, cover the chicken with seasoning and tie the mouth of the bag with a clip. 
4. Cook your barbecue chicken in an oven preheated to 180 degrees for 45-55 minutes. take your chickens on a serving plate, pour over the sauce remaining in the bag and serve it hot.