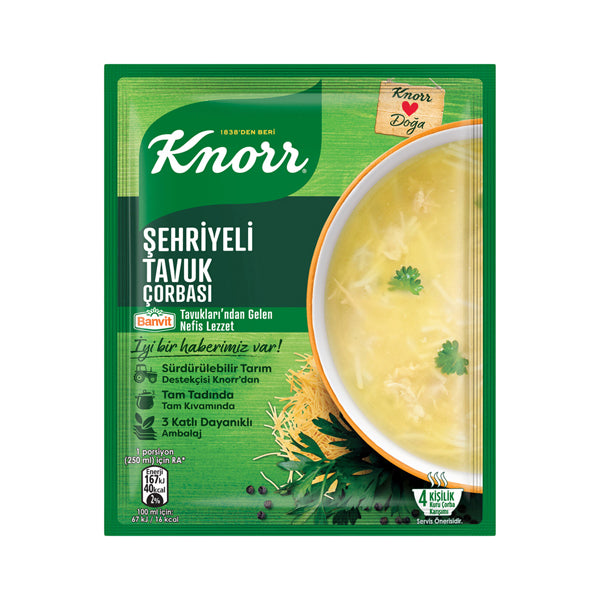 Knorr Chicken Noodle Soup 51g
Original price
$3.50
-
Original price
$3.50
Made with premium ingredients, Knorr Chicken Noodle Soup starts with tender pieces of chicken and wholesome vegetables, carefully selected for their freshness and quality. The hearty chicken broth is infused with aromatic herbs and spices, creating a rich and savory flavor that will warm your soul with every spoonful.
Embrace the convenience of the Chicken Noodle Soup, perfect for busy days or when you're craving a comforting bowl of soup without the time-consuming preparation. Simply add hot water and let the delightful aroma fill the air as your soup comes to life in an instant.
Each mouthful of the Chicken Noodle Soup is a journey through comforting flavors and nourishing goodness. The soft and slurpy noodles add a delightful texture to the soup, making it a satisfying and wholesome meal on its own.
Ideal for a quick lunch at the office, a warm pick-me-up during chilly evenings, or even a comforting meal for the whole family, the Chicken Noodle Soup is a versatile addition to your pantry.