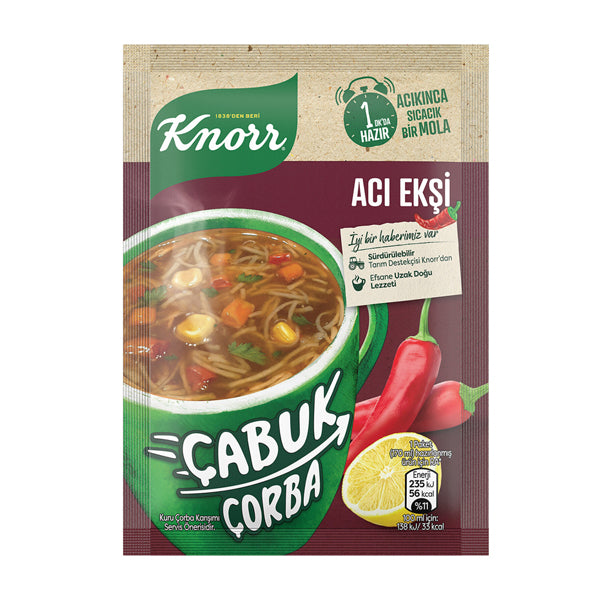 Knorr Instant Sour & Spicy Soup 19g
Original price
$2.00
-
Original price
$2.00
This is a popular and beloved soup in Turkey, known for its tangy and refreshing taste. The soup mix allows you to recreate this authentic culinary experience effortlessly, making it the perfect solution for those seeking a quick and flavorful meal.
Made with premium ingredients, this spicy & sour soup mix combines the tanginess of sumac and lemon with the subtle sweetness of pomegranate molasses. This perfect harmony of flavors creates a delightful taste that is both invigorating and satisfying.
Embrace the convenience of the soup mix, ideal for busy days or when you're craving a taste of Turkish tradition without the time-consuming preparation. Simply add hot water, stir, and enjoy the tantalizing aroma and flavors of this cherished Turkish soup in an instant.