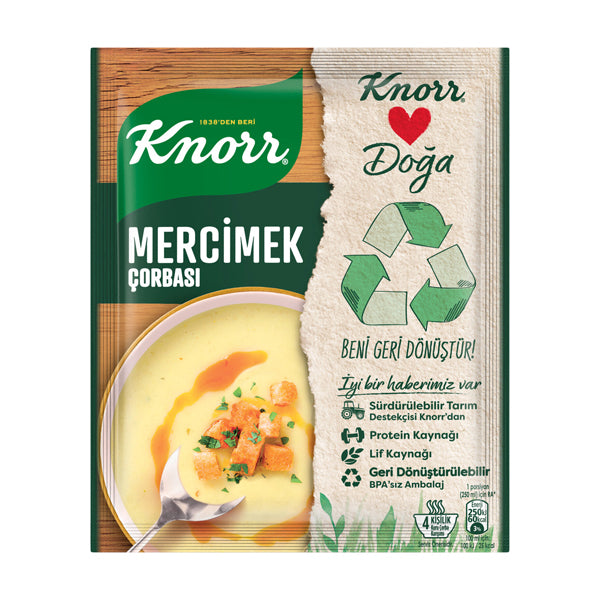 Knorr Lentil Soup 76g
Original price
$3.50
-
Original price
$3.50
Made with premium lentils and a medley of carefully selected vegetables and spices, our Instant Lentil Soup offers a rich and comforting taste that warms your soul with every spoonful. The tender lentils, slow-cooked to perfection, release their natural flavors, creating a soup that is both nourishing and delicious.
Embrace the convenience of our Instant Lentil Soup, perfect for busy days or when you crave a wholesome bowl of soup without lengthy preparation. Simply add hot water, and in a matter of moments, you'll be indulging in the heartwarming aroma and rich taste of homemade lentil soup.
Each mouthful of our Instant Lentil Soup is a delightful blend of textures and flavors, making it a satisfying and fulfilling meal on its own. Whether you're enjoying it as a quick lunch, a comforting dinner, or a nourishing snack, this soup is a versatile addition to your pantry.