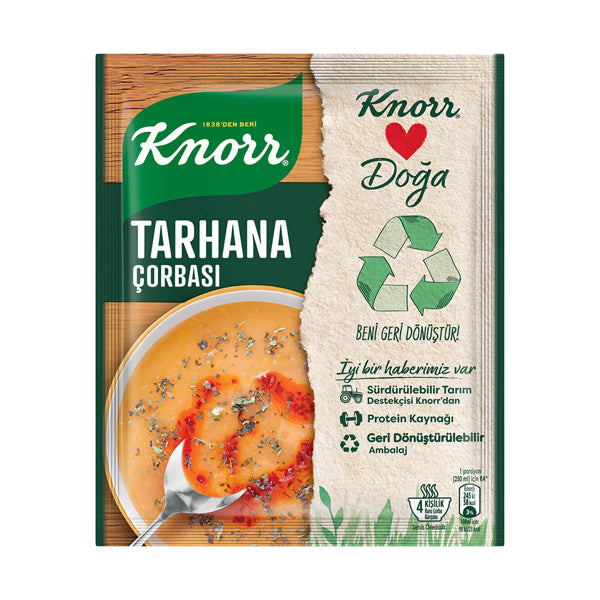 Knorr Tarhana Soup 74g
Original price
$3.50
-
Original price
$3.50
Tarhana, a delightful blend of fermented grains, vegetables, and herbs, is a beloved staple in Turkish households. Our Instant Tarhana Soup captures the heartwarming taste of this age-old recipe, ensuring you can enjoy its goodness anytime, anywhere.
With a quick and simple preparation process, our Instant Tarhana Soup allows you to savor the flavors of homemade tarhana without a lengthy cooking time. Just add hot water and stir, and within moments, you'll be transported to the vibrant streets of Turkey, savoring the delightful aroma of this comforting soup.
Each spoonful of the Tarhana Soup is a journey through the authentic tastes of traditional Turkish cuisine. The earthy notes of fermented grains and the warmth of aromatic herbs combine to create a truly satisfying and wholesome experience.
Perfect for a quick and hearty meal, a comforting appetizer, or even a delicious snack, our Tarhana Soup is a versatile addition to your kitchen. It is a go-to option for those busy days when you crave something nourishing and delightful.