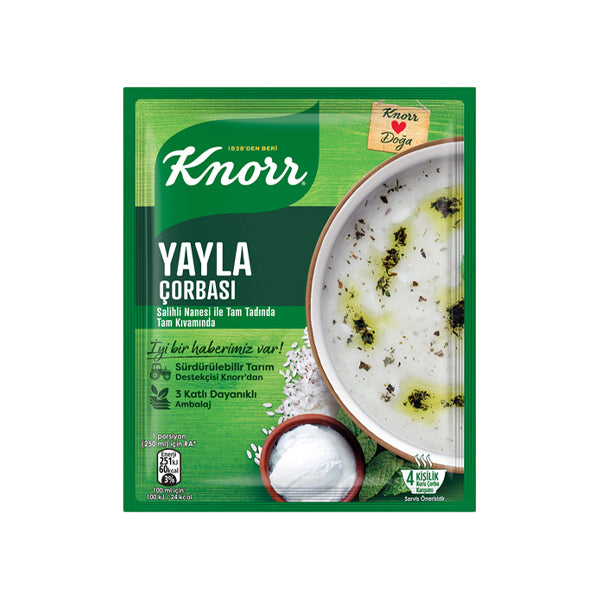 Knorr Yogurt Soup 72g
Original price
$3.50
-
Original price
$3.50
Made with the finest quality ingredients, Knorr Yogurt Soup starts with premium yogurt that provides a creamy and tangy base. The yogurt is expertly combined with a blend of carefully selected herbs and spices, creating a harmonious medley of flavors that will transport you to the heart of Turkish cuisine.
With its convenient instant preparation, you can enjoy the goodness of yogurt soup anytime, anywhere. Simply add hot water and stir to savor a steaming bowl of this hearty and wholesome soup in no time.
Each spoonful of the Yogurt Soup is a celebration of nourishing ingredients that will warm your soul and delight your taste buds. The medley of vegetables, tender chicken or flavorful herbs, and aromatic spices come together to create a fulfilling and comforting experience.