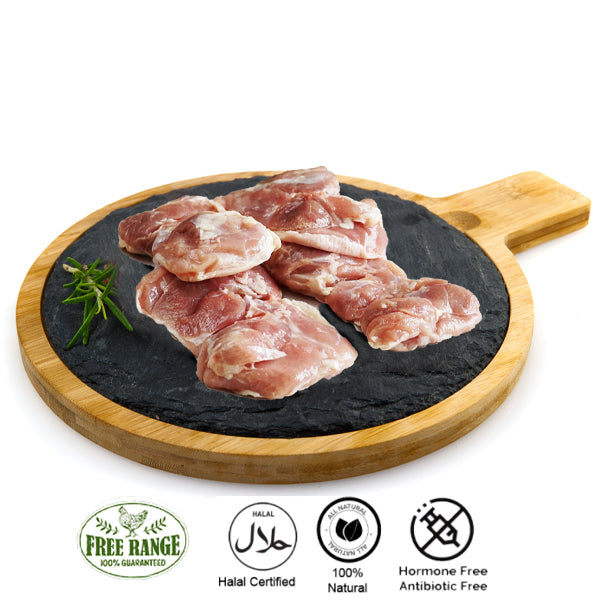 New Zealand Free Range Skinless Chicken Thigh Fillets 330g (Frozen)
Original price
$10.90
-
Original price
$10.90
You get 4-5 boneless chicken thighs in a convenient 330g vacuum pack. The chicken is naturally slow grown and therefore the meat is much healthier, better formed, tastier, and juicier than commodity chicken. 
Chicken thigh meat is darker and has more flavor and is juicer compared to chicken breast. Japanese kara-age (fried chicken) is made from thigh meat. Skinless has proven to be a healthier option. Use the chicken thigh for slow cooking, baking, bbq, and grilling. You can also bread and deep fry them. 
Free-range, open pasture-raised chicken from New Zealand. Naturally and sustainably slow-grown with love and care on apple orchards in New Zealand. The happy chicken roams and forages freely as nature intended. No antibiotics, no growth hormones, no GMO feed, no chlorine washing. They are fed with a balanced and nutritious diet of grains, corn, vitamins, and minerals and with full access to clean fresh water.