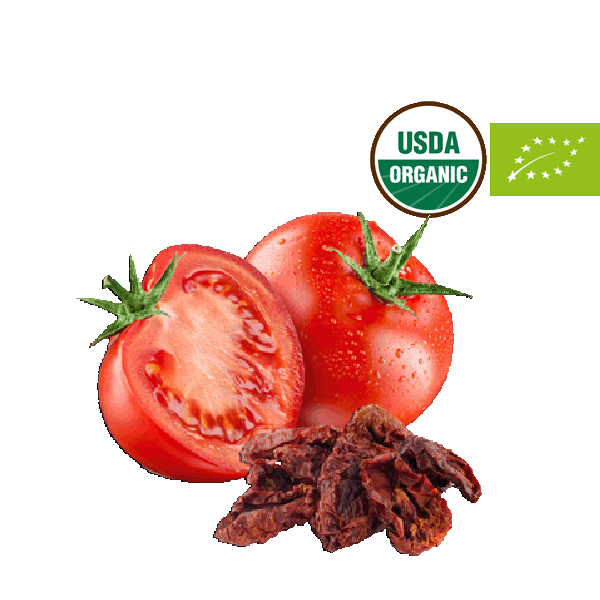 Organic Sun-Dried Tomato 200g
Original price
$8.00
-
Original price
$8.00
Turkey
Description
​These intensely flavored, sun-kissed beauties are a concentrated source of nutrients. They provide vitamins C and K, iron, and lycopene, an antioxidant associated with lower risk of certain cancers. 
​Benefits
Protects The Respiratory System From Cancer
Helps To Lower Blood Pressure
Fights Anemia
Reduces Heart Disease Risk​​​
Storage
Keep It Refrigerated Once Opened!
Uses
Sun-dried tomatoes are common pizza toppings. You can add them to salads and use them to make bruschetta with variations using additional ingredients such as feta cheese or chicken. You can use sun-dried tomatoes to increase the acidity in pesto, hummus and other condiments, and toss them into pasta dishes to add a chewy texture. 
NUTRITIONAL INFO
Serving Size 100g
Amount Per Serving
Calories 258
% Daily Value
Total Fat 3g  5%
   Saturated Fat 0.4g  2%
Sodium 107mg  5%
Total Carbohydrate 56g  19%
   Dietary Fiber 12g  48%
   Sugar 38g
Protein 14g  28%
Vitamin A 17%  •Vitamin C 65%
Calcium 11%  •Iron 50%