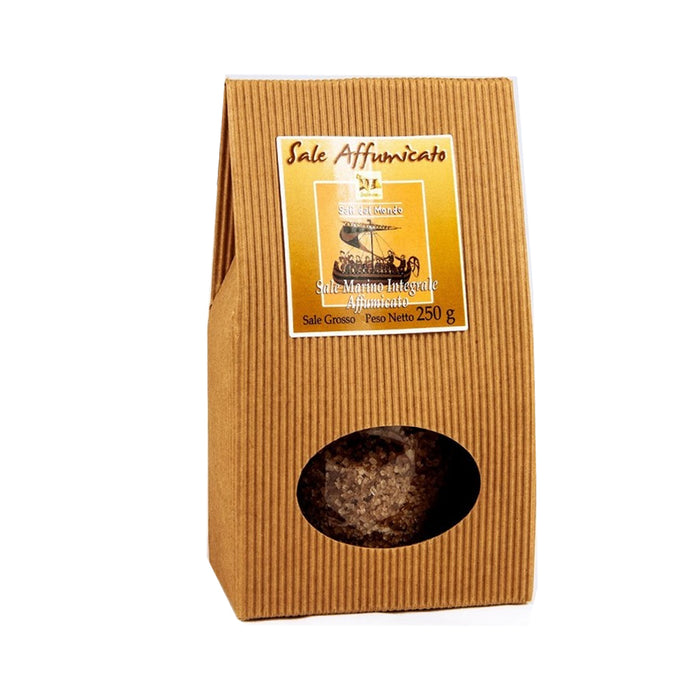 Dolmen Smoked Mediterranean Whole Sea Salt 250g
Original price
$20.00
-
Original price
$20.00
This is a pure salt of marine origin, smoked with wood according to ancient Scandinavian procedures. During natural smoking carried out with beech wood, the salt is enriched with the typical rich and intense flavor suitable for a refined cuisine.
Obviously free of additives or anti-caking agents. Smoked sea salts are a wonderful, natural way to add extra flavor to your recipes. All of our smoked sea salts are hand-crafted using a slow smoking process allowing the salt to absorb maximum flavor without becoming bitter.
Smoked salts are used for adding natural flavor to any meal. Try finishing off a creamy pasta dish, roasted veggies, or even a turkey sandwich with any one of our delicious smoked sea salts.