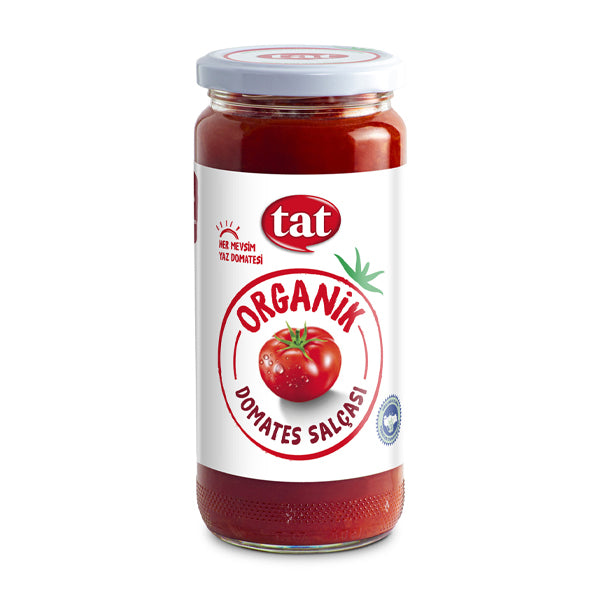 Tat Organic Tomato Paste 500g
Sold out
Original price
$15.00
-
Original price
$15.00
Indulge in the tantalizing flavors of Turkey with Tat Organic Turkish Tomato Paste, a culinary masterpiece that captures the essence of sun-kissed tomatoes grown in the fertile lands of Turkey. Made with care and expertise, this tomato paste is a true reflection of the rich agricultural heritage of the region.
With its velvety texture and vibrant red color, Tat Tomato Paste is a versatile and indispensable pantry staple. It serves as a flavor-packed foundation for a wide range of dishes, from hearty pasta sauces and soups to savory stews and delectable marinades.
Beyond its exceptional taste, Tat Organic Tomato Paste is also a nutritious addition to your meals. It is rich in essential vitamins, antioxidants, and lycopene, offering a healthful boost to your diet without any artificial additives or preservatives.