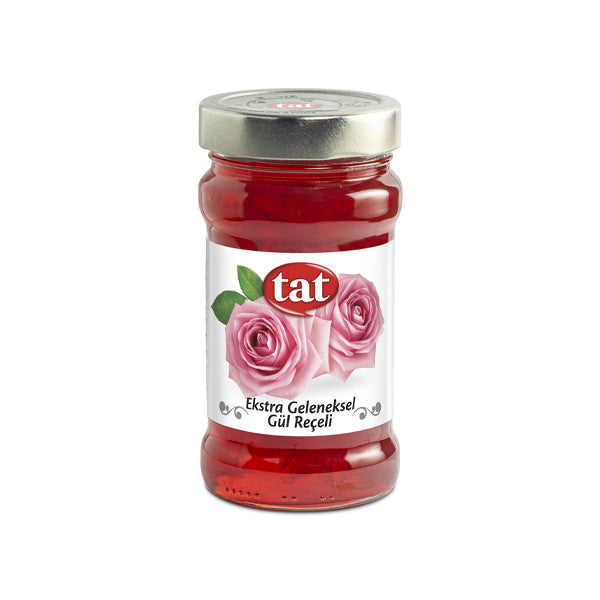 Tat Traditional Rose Jam 380g
Original price
$9.80
-
Original price
$9.80
Made from the finest and most fragrant roses grown in the picturesque Turkish valleys, The rose jam is a testament to the artistry of traditional jam-making. The delicate petals are carefully handpicked at their peak, ensuring that each jar of jam contains the purest essence of these beautiful flowers.

With its alluring aroma and captivating flavor, This traditional Rose Jam offers a delightful experience that is both nostalgic and comforting. Spread it generously on your morning toast or drizzle it over your favorite desserts to add a touch of floral sweetness that will awaken your senses.
The natural pink hue of our rose jam is a reflection of the care and attention given to its preparation. Free from artificial colors, additives, or preservatives, this jam is a pure and wholesome indulgence, capturing the true essence of nature's bounty.
Best served on top of rice pudding, served with vanilla ice cream and poached rhubarb, or with biscuits for the ultimate afternoon tea.