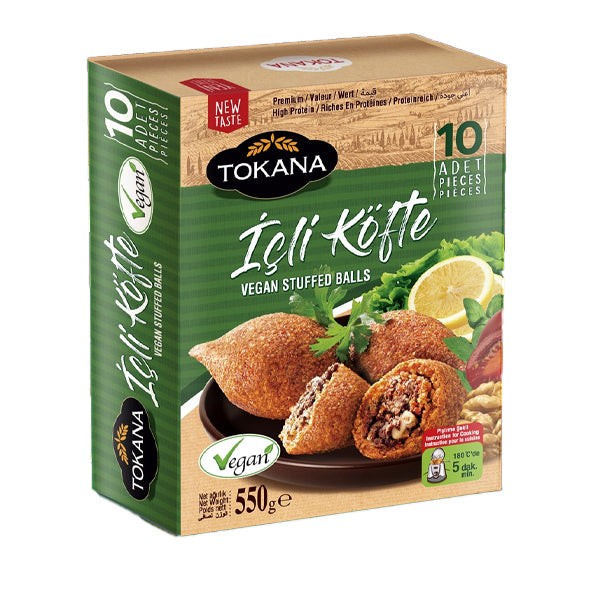 Tokana Frozen Vegan Stuffed Balls 550g
Original price
$18.00
-
Original price
$18.00
10 Pieces x 55g
These meatballs are usually served as a hot appetizer or meze before a meal of spicy kebabs. Balls of dough made from a mix of fine bulgur, potato, and spices are used as the outer shell. 
Ingredients:  Bulgur, wheat flour, semolina, water, mushrooms, onions, sunflower oil, walnuts, spices, salt.
Cooking Suggestion:
You can fry the stuffed meatballs on low heat in plenty of hot oil by allowing them to thaw a little.