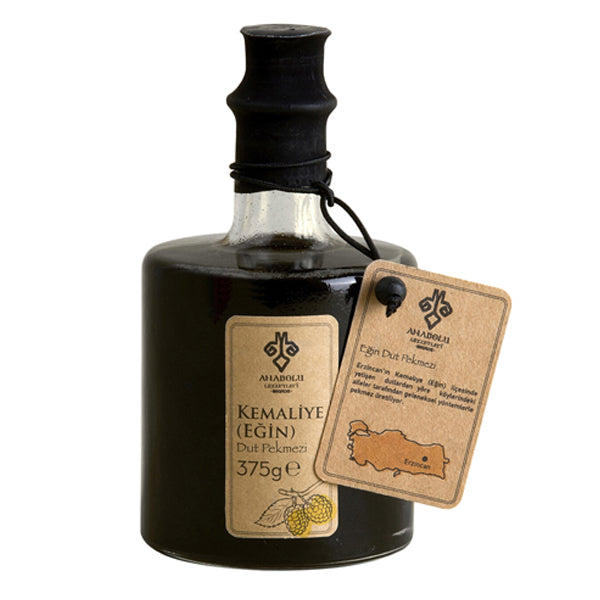 Anadolu Lezzetleri Kemaliye (Egin) Mulberry Molasses 375g
Sold out
Original price
$18.00
-
Original price
$18.00
These Mulberries were grown in Erzincan, which is very rich in terms of both the number and biological diversity of wild fruits and has a unique taste due to the structure and climate of the region. 
Due to the steep terrain, the fruits that grow only in the wild and in limited quantities are collected by the local people and dried in the sun, and then turned into wine. After being boiled for a short time, the must is left to ripen under the sun and is brought to the consistency of molasses. 
You can dilute molasses, which has a dense consistency, with water, turn it into sherbet by cooling it, use it as a sweetener, and consume it by mixing it with tahini.