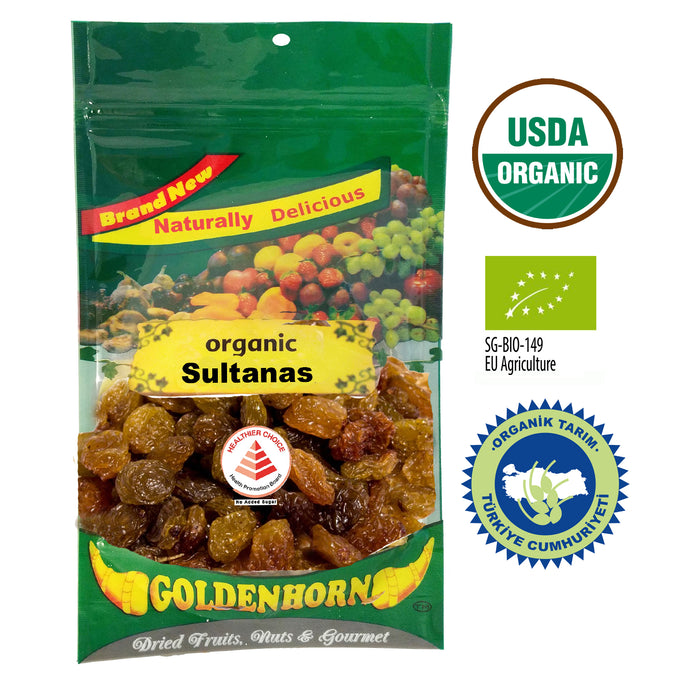 Golden Horn Organic Dried Sultana 150g
Original price
$4.00
-
Original price
$4.00
Sultanas, like dried apricots, figs, and prunes, are dense sources of energy, vitamins, minerals, and antioxidants. On a weight-per-weight comparison basis, dried grapes provide several times more fiber, vitamins, minerals, and polyphenol antioxidants than fresh grapes.
Benefits

Boost Digestive Health
Reduce Hypertension
Dental Care
Heart Health​
Cure Fever
Treats Insomnia​
Storage
Keep It Refrigerated Once Opened!